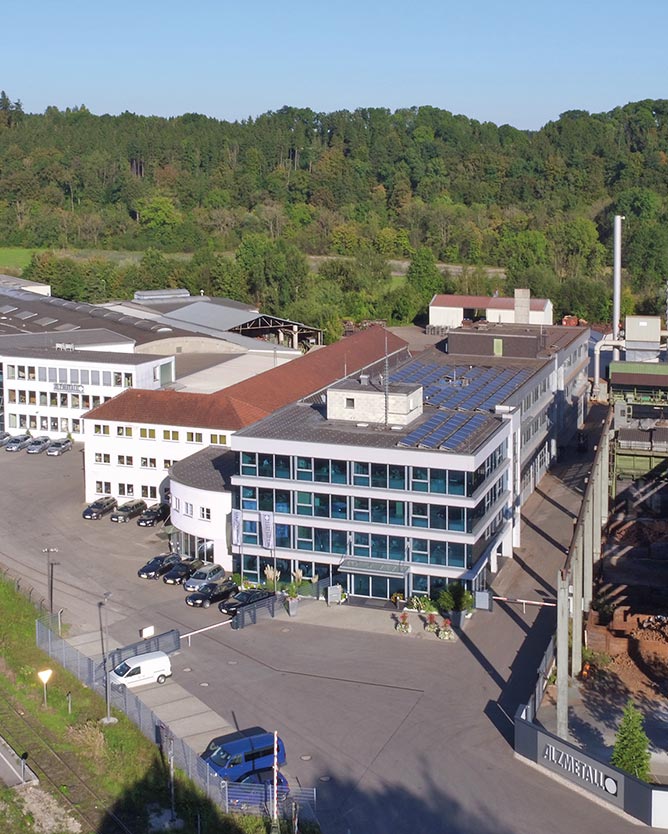 Company portrait
ALZMETALL is a renowned company with global activities and recognized internationally by its high quality reputation and brand name.
For more than seven decades we have been the leader in technology for drilling, milling and casting.
Alzmetall products have proven themselves in mechanical engineering applications, in the automotive industry, in the mould and die business, at the aerospace sector, as well as in many mid-size mechanical engineering enterprises.
Our experience is based on over 230.000 machines supplied. We focus on precision, performance and Quality for all our products.
Our open company culture encourages enthusiasm and performance through continuous innovation and we are striving for High Tech, customer benefits and added value.
ALZMETALL's international subsidiaries are locaded in Germany, the US and China.
ALZMETALL's holding company in Germany successfully opperates three independent business segments in line with its branding slogan "we drive productivty".

Vertical CNC-Machining Centers renowend for its cutting edge technology at 5-Axes simultanous applications
Manufacturer of industrial heavy duty drill presses holding the unchallenged market leader position in Europe
Cast and ductile graphite iron fundry technology as a flexible quality supplier driven by passion
Quality Policy
Companies mindset by focusing on quality machurements started quite early in 2000 applying for ISO 9001.
This decision has been proven to be a good one not only for our internal organisation but even more for our customers.
On a regularly basis we subordinate the milestones checks postulated by the ISO 9001 System requirements. All system checks both certifications and re-certifications have been subject to the judgment of independent auditors.
We are proud of obtaining this ISO 9001 certficates without interruption since 2000.
We are striving for the highest demands on quality to fulfill our customer needs. We are ready beeing measured on this statement by our customers at any time.
The results of this commitment are valuable incentives getting better every day.
Enviroment
We comprehend sustainability as a major company goal and also as a challenge and responsibility for our generation and those of our children and grand children.
In 2016 the company introduced the ISO 5001 Energie Management System.
The entire management and all employees are comitted to implement and preserve the following rules:
Analyze processes and products as well as other activities for their energy consumption and increase energy efficiency.
To comply with – in relation to the use of energy – applicable legal rules and regulations
Procure and use energy-efficient products and services
Provide information, human recources and the financial framework in the context of an overall business view of the company
To meet and comply with our self-imposed convicition and adress our responsibility to protect the global recources.