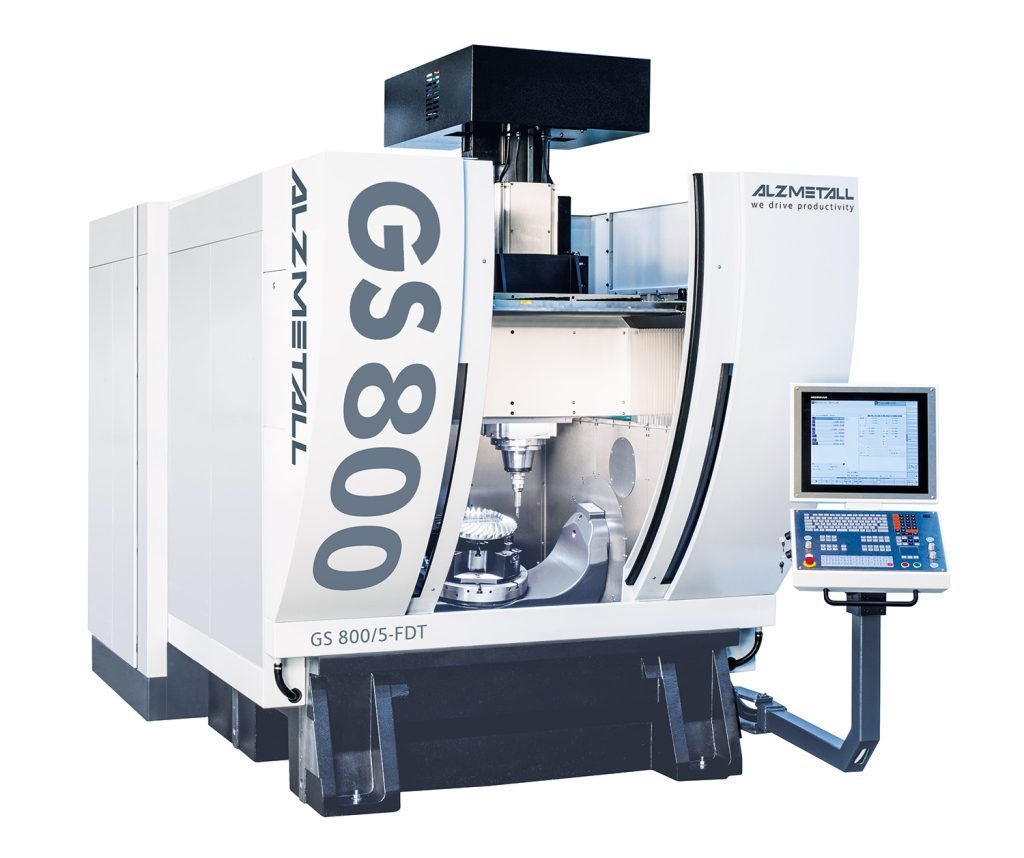 HIGHLIGHTS
ALZMETALL-Gantry-Concept (AGK)
Grey Cast Iron and Spheroidal Graphite Cast Iron
Monobloc Travel-System-Carriage with incorporated Boxin-Box-System
2-fold Linear Guidance for X-Y-Travel System-Carriage and 4-fold Linear Guidance for Z-Axis with Travel-System-Carriage with integrated Motor-Spindle
3-fold Torque-Drives for Swivel-Axis (A-Axis) and Rotary-Axis (C-Axis) at GS 800NE/5-T and GS 800NE/5-FDT
Hybrid-Machining-Applications such as: Drilling/Milling/Turning and Grinding at one Clamping-Set-Up
Up to 1250 kg workpiece weight including Clamping-Set-Up-Device at GS 800/3
Up to 500 kg workpiece weight including Clamping-Set-Up-Device at GS 800/5-T and GS 800/5-FDT
Path taken X/Y/Z-Axis: 660 / 800 / 550 mm
Access to Machine-Table ergonomically configured at working height
Workpiece loading by front side, top side and sideways access.
Mist extraction directly at Machine-Table
Steeply sloping chip tunnel straight below Machine-Table
Working-Space flushing with coolant [Option]
Automatic Access-Door feature open/close [Option]
Access to all maintenance units at working height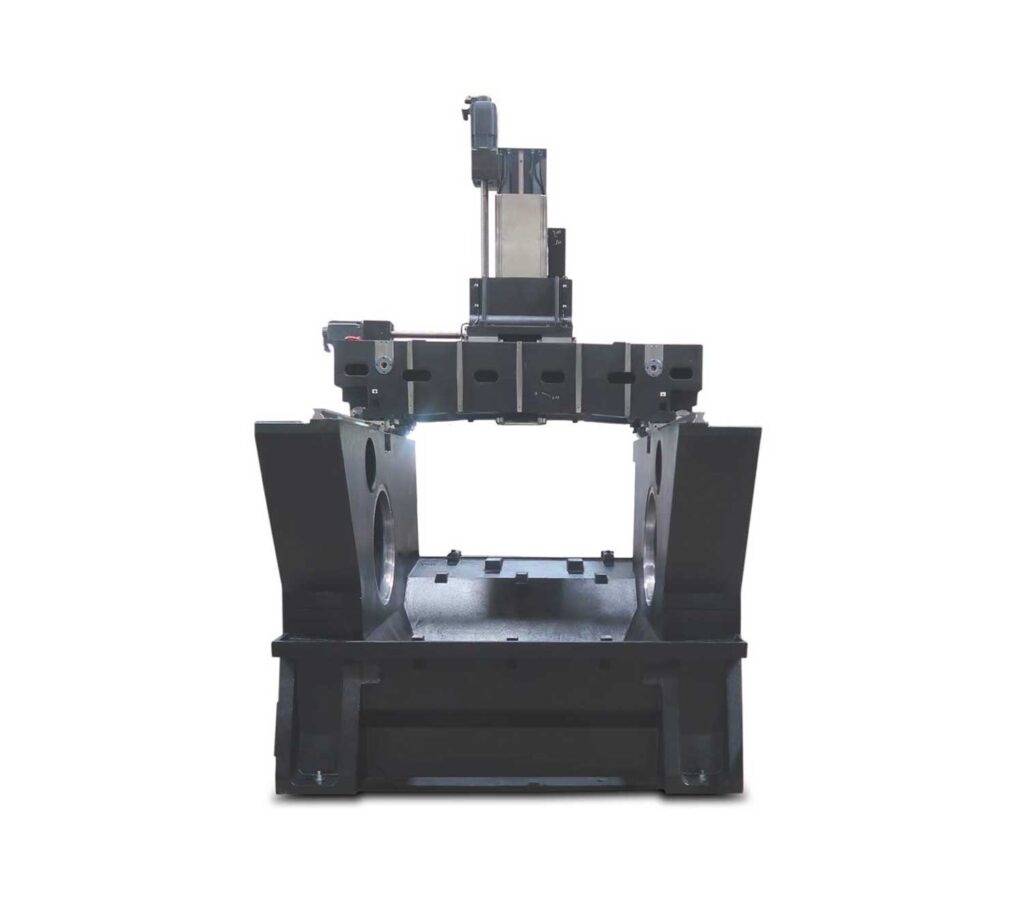 BASIC DESIGN
Rigidity, Dynamic and Thermal Symmetry
"that's it what counts"
Extreme rigid, Integral-Basic-Body prepared for:
Monobloc Travel-System-Carriage for X-Y-Z Axes
NC – Swivel- and Rotary-Table (A- and C- Axis) or Static-Table
Disc-Tool-Magazine with 40 Tool Positions, alternative twin Disc-Tool-Magazine with [76] Tool-Positions. [Option]
Rack-Type Tool-Magazine for [224] Tool Positions [Option].
All statically stressed Basic-Machine-Parts made from gray cast iron and all dynamically stressed Basic-Machine-Parts and components made from spheroidal cast iron.
GALLERY
PRODUCT CATALOG
Find out more about the GS 1400 machining center in our product catalogue.
Download PDF